Bravo Botanicals uses organic hemp for all of its CBD Wellness Products.
Premium products proudly Made in Vermont.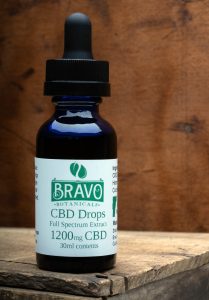 CBD Drops contain Full Spectrum, Whole Plant Extract from Organic High-CBD Hemp. This can be taken directly under the tongue for a pleasant and effective full body treatment. CBD Drops can also be added to food or applied directly to skin.
500 mg CBD Drops
1200 mg CBD Drops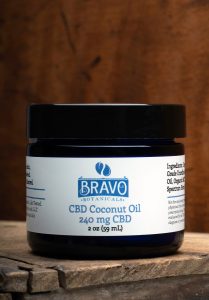 CBD Coconut Oil is a revitalizing balm containing a blend of Organic Coconut Oil and Organic High-CBD Full Spectrum Hemp Extract. This delightful balm can be used as as a relaxing body oil and as a delicious edible. 
240 mg CBD Coconut Oil Balm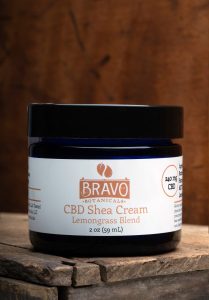 CBD Shea Cream is a soothing salve containing Refined Shea Butter, Organic High-CBD Full Spectrum Hemp Extract, and Organic Lemongrass Oil. Shea and CBD rub in deep for skin and muscle rejuvenation. The Lemongrass adds a wonderful scent for all.
CBD Shea Cream Lemongrass Blend
All of our products are certified organic.