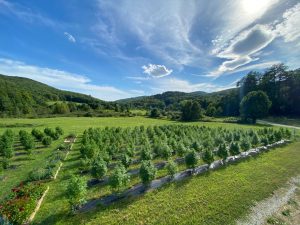 Are you looking to contact Bravo? Here are a couple ways to do it:
Email:
Ben: ben@bravobotanicals.com
General inquiry: info@bravobotanicals.com
Phone:
Mail:
We are always exceptionally pleased to hear from our customers and offer support in any way possible. We do what we do because we love helping people and we place ourselves in that category. We started Bravo Botanicals because we saw a gap in the CBD marketplace and knew that it was important for people to know how the hemp was grown that was used to make such important wellness products. So Bravo is as much for us as it is for you, and for that reason, we have lots of insights to offer! So please, contact us at Bravo anytime!