Are you ready to partner with Bravo?  CLICK HERE to place an order or set up an account.
Still not sure?  Please read on…
Here are three great reasons to carry Bravo Botanicals CBD products in your store:
BEYOND ORGANIC
Of course, Bravo's cultivation and manufacturing is USDA certified organic but we go further with true regenerative practices to work with the soil on our farm, not against it. That qualifies us as members of The Real Organic Project.
A STRONG REPUTATION
Bravo's products are shipped to homes and stores around the country every day. Our products are tried and true. "It really works!" is the most common exclamation we get. The prices are right, the ingredient lists are simple and wholesome, and we love what we do! Passion and Quality equals Trust and Wellness.
GOOD PARTNERS
Bravo has been selling CBD products to stores since 2018. We visit every store that carries Bravo to determine that they are a good fit. We build relationships by offering informational sessions for staff and demo/sampling programs for customers. We welcome in-store promotional programs and extend discounts accordingly. We look forward to hearing from you!
"Bravo Botanicals, a top seller for our store, is a wonderful business that expresses care and consideration for both products and people!"

—Margaret, Brattleboro Food Co-op, Brattleboro, VT

"I have several customers who flatly refuse to purchase any other brand other than Bravo. I am over the moon we have such a wonderful product that is Local, Organic and is consistently in demand."

—Natalie, Monadnock Food Co-op, Keene, NH

"I really appreciate Bravo Botanicals' flexibility and quick delivery. Their CBD Shea Cream is one of the most luxurious topicals I've ever tried in its category and their liquid CBD drops are high quality, very neutral tasting, and competitively priced."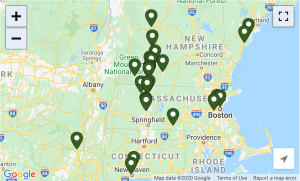 Feel free to contact Bravo for any reason. We are here to help! CLICK HERE to go to Bravo's wholesale order form. Thank you!
(802) 251 – 0599