Are you ready to partner with Bravo?  CLICK HERE to place an order or set up an account.
Still not sure?  Please read on…
There are three great reasons to carry Bravo Botanicals' CBD products:
WE'RE (BEYOND) ORGANIC
Of course we're USDA certified organic, but we go further with labor-intensive practices to work with the soil on our farm, not against it. This creates a product that is better tasting and more effective for our customers. Once you've tried Bravo's products, there's no question that we reap what we sow.
WE SELL REALLY WELL
Our products are intentionally and fairly priced to be accessible to everyone. We invest heavily into the Earth and our plants because it's the right thing to do, not so that we can charge more. This allows us to make the kind of products that we want for ourselves. Our reorder rates are excellent and, although we're still young, we are growing a solid following.
WE'RE GOOD PARTNERS
It's all well and good to hear what we think of us. Here's what our stores say about us:
"Bravo Botanicals, a top seller for our store, is a wonderful business that expresses care and consideration for both products and people!"

—Margaret, Brattleboro Food Co-op

"I have several customers who flatly refuse to purchase any other brand other than Bravo. I am over the moon we have such a wonderful product that is Local, Organic and is consistently in demand."

—Natalie, Monadnock Food Co-op

"I really appreciate Bravo Botanicals' flexibility and quick delivery. Their CBD Shea Cream is one of the most luxurious topicals I've ever tried in its category and their liquid CBD drops are high quality, very neutral tasting, and competitively priced."

—Yael, River Valley Food Co-op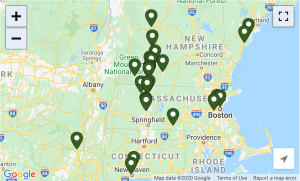 Contact Andy or Ben for information on wholesale prices and to set up an account.
(802) 251 – 0599